What Else You Need To Know About Hair Wigs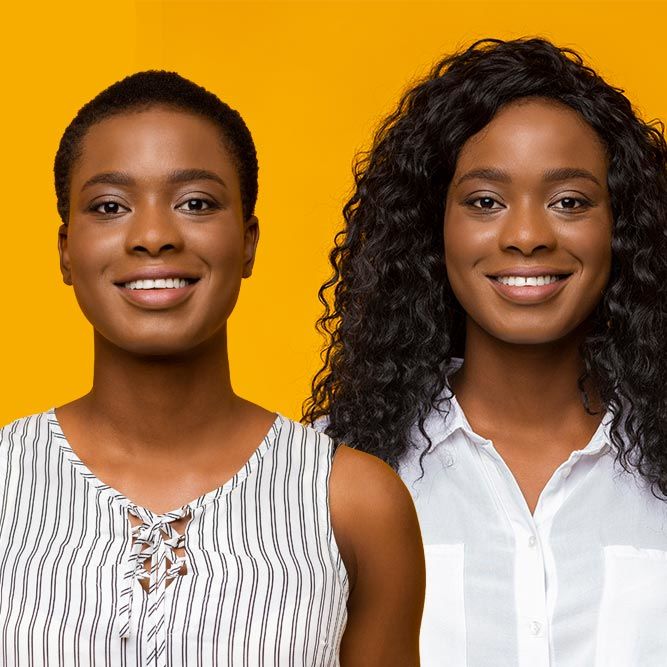 We bet you still have lots of questions popping in your mind. Let's get things straight about wigs, dispel ridiculous myths about them once and for all, and summarize today's info.
Shopping Tips
Q: Should I buy more than one wig?
A: It depends on the type of wig you choose, as well as how you take care of it. Human hair wigs may last from one to three years, whereas synthetic hair can serve you from three to six months. As a matter of fact, you can get a couple of synthetic wigs to diversify your look. But generally, one wig that allows for various styling is enough.
Q: What are your wig shopping tips?
A: Start with proper measurements, learn what type is the best option for you, and always start with choosing a style of your wig.
Q: How much is a really good wig?
A: The cost depends on the type and features of your wig. For instance, prices for a basic wig may range from $30-100, synthetic options may cost $99 – $399, and hairpieces with real hair are up to $2,000.
Q: What are the best wigs to buy?
A: Here are some of today's pics suggested by professional stylists: FUHSI, eNilecor, Headcovers, K'ryssma, and JYL.
Questions About Wig Types
Q: What are medical wigs?
A: They are gentle and lightweight wigs designed for cancer patients to make them feel comfortable and confident on their way to recovery.
Q: Which wigs are best for sensitive scalps?
A: Hand-tied options with monofilament construction are the best picks for sensitive scalps.
Q: Do I need a full wig if I have thinning hair or partial hair loss?
A: It's actually all about how you feel with this state of the hair. While some may feel OK when something happens to their manes, others may get upset and lose their confidence. In the second scenario, a wig would be a lifeline.
Q: What kind of wig looks most natural?
A: For the most natural results, invest in a lace cap front combined with a monofilament cap. As we told you already, this option gives an appearance of hair growing from the scalp.
Q: Is wearing a wig uncomfortable?
A: Who told you that? Well, that's a myth, because if you take the right measurements and find a cap that works best for your head, you will become a single whole with your wig.
Questions About Wig Care
Q: How do I care for my wig?
A: If you have a wig made of human hair, do what you would usually do with your own hair: wash, condition, and moisturize it regularly. As for synthetic hair, use products formulated specifically for wig-care, and don't forget to brush and detangle it.
Q: Can my wig be dyed or colored?
A: Yes, you can dye your wig. But, if you work with synthetic hair, don't go with harsh permanent dye, as you can lose the luster of the hair, making it dull and brittle. With human hair, you can use the same dyes and developers as you would use for your hair.
Q: Can I sleep in my wig?
A: Sleeping with your wig on is not recommended, as it shortens its lifespan. When you sleep in a wig, the hair brushes against the pillow and causes friction, which may lead to breakage, matting, and tangling.