Dove Nutritive Solutions Shampoo And Conditioner, Daily Moisture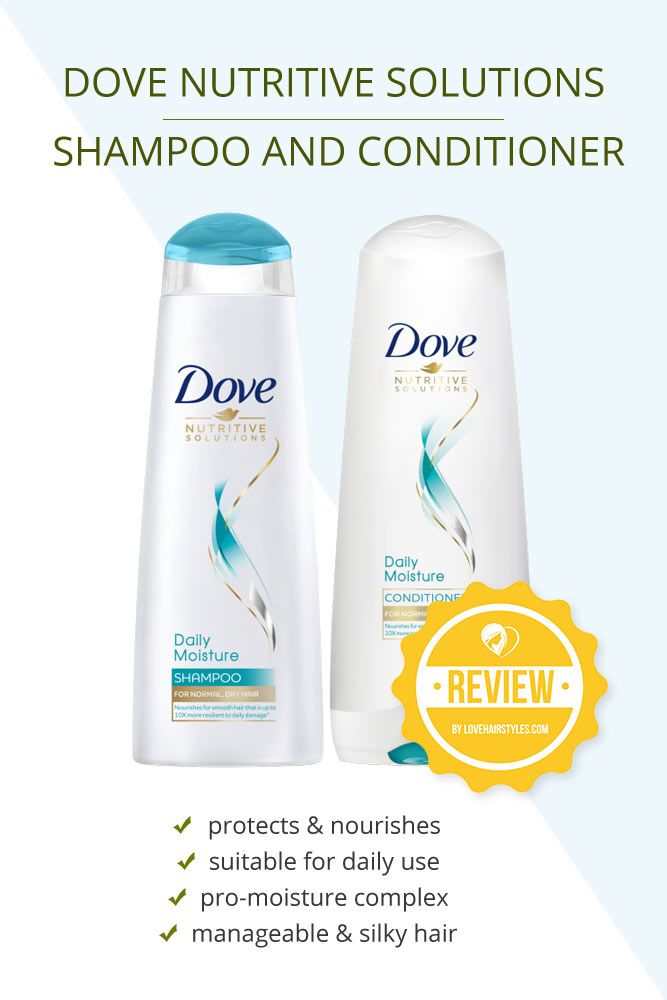 Source: Dove
Features:
protects & nourishes

suitable for daily use

pro-moisture complex

manageable & silky hair
Best for: normal and dry hair
Believe it or not, these Dove products that have been around for years are considered the best drugstore shampoo and conditioner of all time. Why? They promote healthy hair growth, protecting the surface of the strands from damage and breakage. The conditioning formula is designed with a nourishing pro-moisture complex that will always keep your hair soft, manageable, and hydrated.
Aesop Shampoo & Conditioner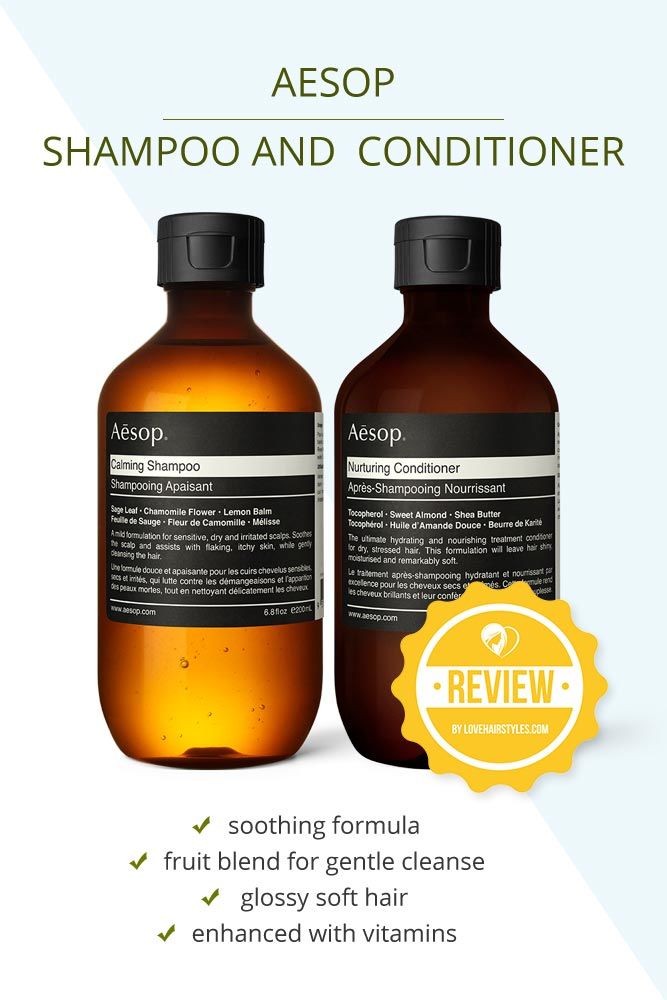 Source: Aesop
Features:
soothing formula

fruit blend for gentle cleanse

glossy soft hair

enhanced with vitamins
Best for: sensitive hair with a dry, itchy scalp
When your shampoo can't handle your dry hair, your scalp starts to ask for help too. Unlike many shampoos, this one has a very lightweight, gently-cleansing texture that won't irritate your scalp. And to hydrate your dry hair, this conditioner contains Vitamin E and shea butter that will give you a super soft and healthy look.
Finding the best shampoo and conditioner isn't the easiest step to the perfect hair care regimen. In fact, you can encounter lots of troubles like hair loss, dandruff, and itchy scalp when picking unsuitable products for your hair type. To keep you away from that, we've searched the web for the most reliable reviews on popular products and compiled our own review-post. Make sure to reread it when purchasing a new shampoo and your hair will thank you.